Pre-Jam Meetups
We're officially at over 110 signups for next week's St. Louis Global Game Jam 2015! If you're planning on going and you haven't signed up yet, please register today.
If you'd like to come to the event a bit more prepared, we're having a few pre-jam events that are structured around teaching some tools and best practices that you might want to use for the Game Jam.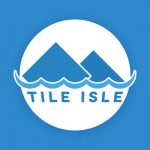 The first one is next Monday, Jan 19th at 7:00 PM. At this event Tim Hely of Tile Isle will go through a short tutorial on HaxeFlixel, the code-based cross-platform 2D game development framework that Tile Isle uses for all of their games.
In conjunction with this, Stephen Hmiel will give a short presentation and lead a roundtable discussion on Tips and Timesavers that will help you to maximize your output at the upcoming Game Jam.
More information here: http://www.meetup.com/St-Louis-Game-Developers/events/219498785/

Next Wednesday, Wednesday Jan 21st at 7:00 PM, Seth Coster of Butterscotch Shenanigans will demonstrate how to quickly create high-end content in GameMaker and create modular code that can be used across multiple projects.
This will be followed by an Open Q&A with the Game Jam organizers answering any questions people might have about next Friday's event.
More information on this event can be found here: http://www.meetup.com/St-Louis-Game-Developers/events/219498922/
---
Over the weekend we'll have a HUGE announcement about something extremely cool that only the St. Louis Global Game Jam will be able to offer. The only hint we can give you for now is to plan on arriving at the event well before 5:00 PM. More info later.
No comments to show