Print a Flyer – Tell a Friend
To make it easier to tell everyone you know about the St. Louis Global Game Jam on Jan 20th-22nd we've put together a flyer to print out and post wherever you think people might be that want to make games. Click here to download it!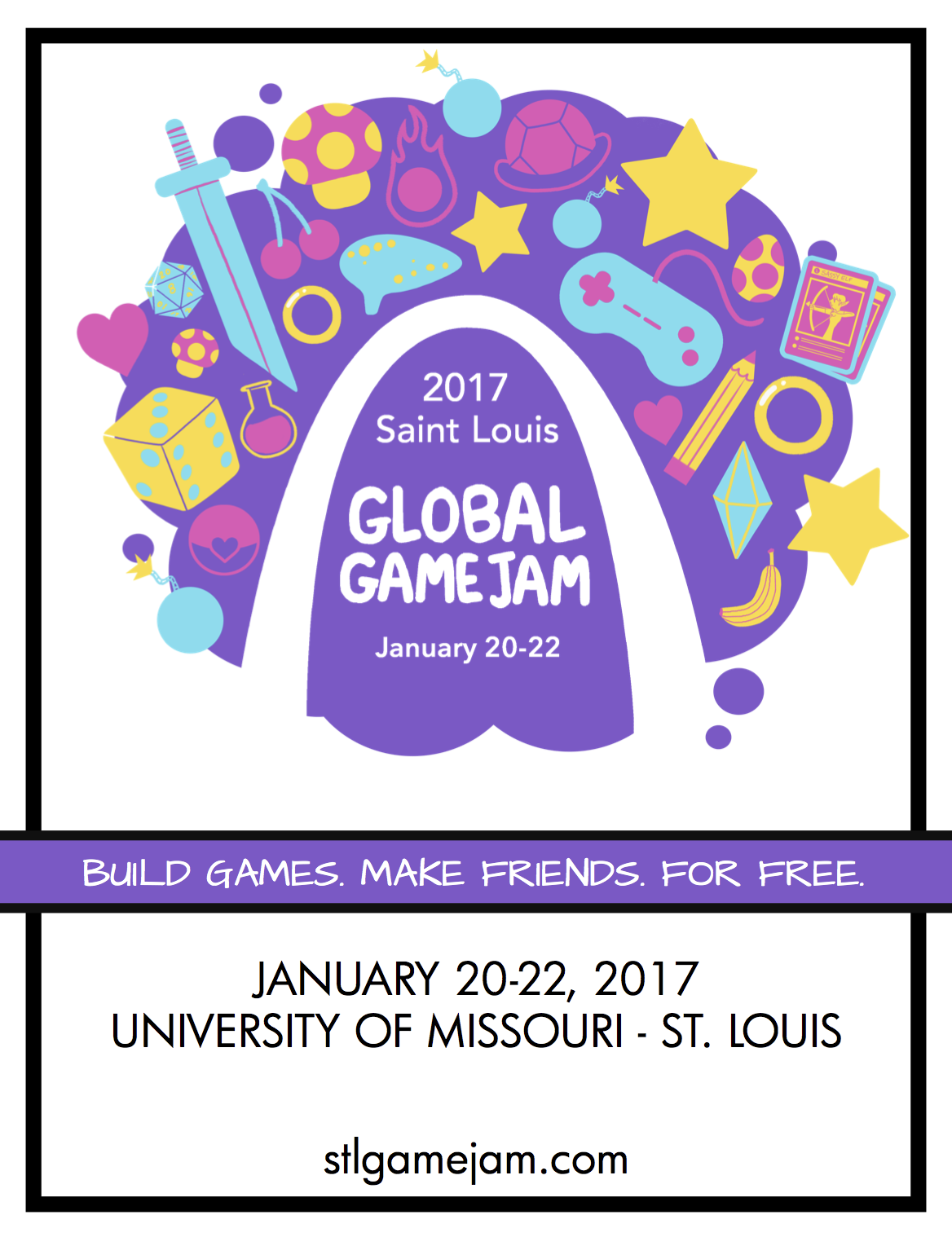 And don't forget to register today at the Global Game Jam Site!
No comments to show