Registration for the St. Louis Global Game Jam 2017 is Now Open
Check out this logo: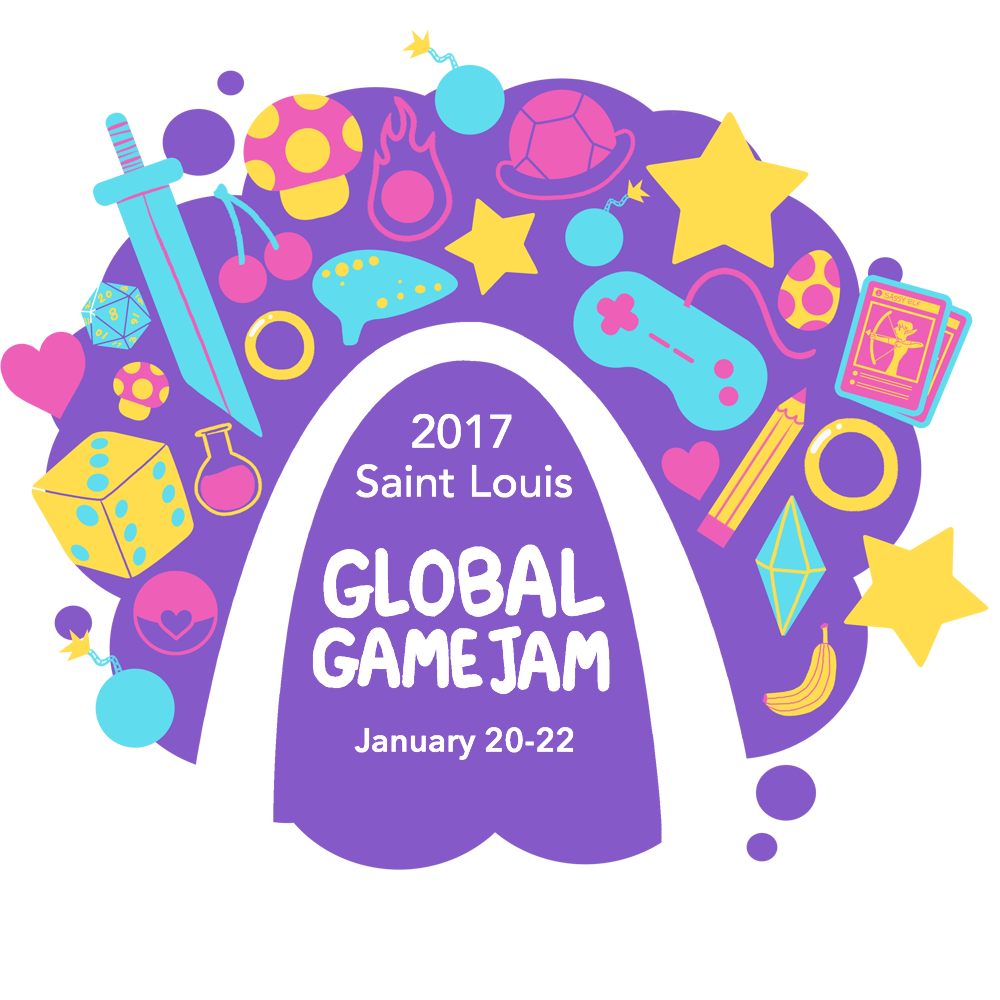 Does it make you feel the creativity and excitement of collaborating on a game next to hundreds of your closest friends and strangers? If so, click right here to register for the 2017 St. Louis Global Game Jam on January 20 – 22 2017.
This year we will once again Jam with our good friends at UMSL. If you've ever come to one of our Game Jams before you've probably already clicked the link above to sign up, but if this is your first time making a game you've come to the right place. Check out the FAQ to learn more, but here's the gist: Come to UMSL on Friday January 20th, hang out all weekend, and leave with a game that you and your team have put your heart into. If that sounds like a good time register today! It just might change your life.
Note: Logo by the always amazing Jillian Stiles
No comments to show