Rulla Gulla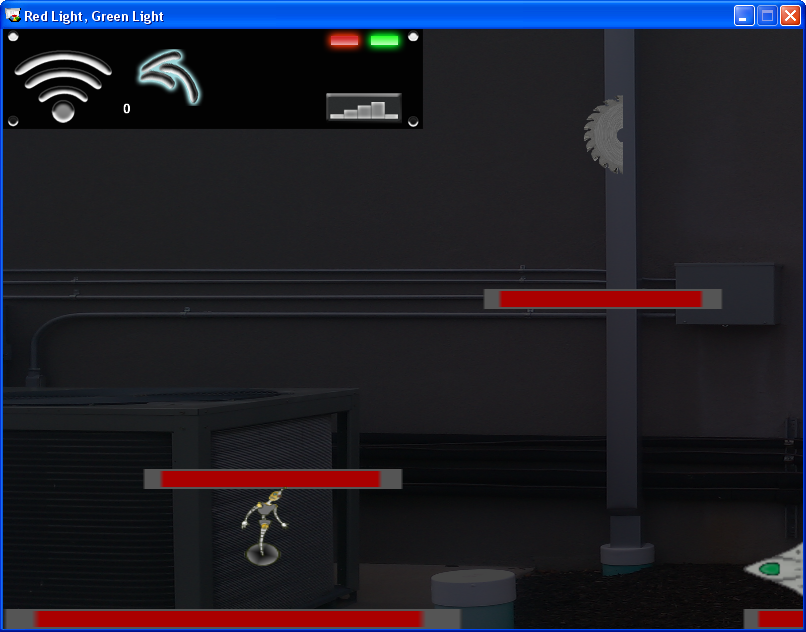 (Windows executable) Rulla Gulla
Credits:
Code: Michael Madison, Chris Jacobsen
Design: Nathan Lutz, Josh Erwin, Sam Mosley, Matt Wood
Art: Sam Mosley, Kelli Michelle Andrews, Chris Jacobsen
Scanner Help: Myke Anderson
Description:
Have you ever hated a job so much that you were willing to try anything to get out of it? That's the idea behind "Rulla Gulla", a game about a disgruntled factory worker desperately trying to get fired by destroying company property. You play Rulla Gulla, a stop light assembly bot who is controlled remotely by his factory worker overlord- the very same one who wants him dead. Fortunately for Rulla, the factory has really spotty WiFi, so the worker can only control him for very short periods of time. It's up to the player to position Rulla safely, to guard against the imminent murder attempts. Guide Rulla through at least SIX awesome levels until he is finally free of the vicious and evil wireless router.